Bad Credit Car Loans in Merced, CA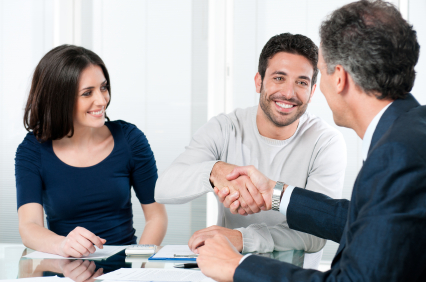 Have you been turned down by other dealerships because your FICO® number is lower than their requirements? When you find a place that does accept your score, are the rates they give you just unbelievably expensive? If you've had any of this happen to you, there's no need to search any longer for a reliable lending connection. We're happy to provide one here at Auto Depot, no matter what your credit score looks like. Visit us as soon as today!
We know how hard it is to build credit, whether you have never started or you have dug yourself into a pit. One of the best ways to get your score back up is simply to get back up and try again by making your monthly payments on time, every time. The problem is, some dealerships might not want someone with an unreliable credit history to take home one of their vehicles, so they hike up the rates to make it worth their while. Unfortunately for you, this is often an unaffordable method of vehicle ownership. When you work with one of our representatives in our Finance Department, they'll set you up with an inexpensive payment rate that fits right into your budget by finding you a loan through one of our banking connections. Regardless of how your credit history looks, we will treat every customer the same and give you that second chance that you deserve.
When we work with you one-on-one, we will first calculate your budget and monthly rate, and then plug those numbers into our pre-approval form to secure you a loan. The Finance Application comes next, and then you're done! But this is all assuming you've already picked out your car, which you can always do ahead of time by browsing our online inventory. Using the filters on the left side of this page, select the features you want included in your next ride. Then refine your search for a narrower list of vehicles that are ideal according to your needs and choose the one that best fits your lifestyle and budget. You can see everything that the car has to offer, view interior and exterior photos, and even scan through its green score, crash test ratings, and awards. All that's left to do is schedule a test drive!
If you are having trouble securing bad credit car loans in Merced, CA, we have a solution for you here at Auto Depot. Our financial representatives will gladly aid in setting you up with an affordable payment plan, regardless of your credit history. No matter what you require to bring home a used car today, we are happy to help, since we proudly serve all of our customers with the same amount of attention and assistance. Give us a call at 877-702-2255 to schedule an appointment during our business hours.
Sales Hours
| | |
| --- | --- |
| Monday | 9:00 am - 7:00 pm |
| Tuesday | 9:00 am - 7:00 pm |
| Wednesday | 9:00 am - 7:00 pm |
| Thursday | 9:00 am - 7:00 pm |
| Friday | 9:00 am - 7:00 pm |
| Saturday | 9:00 am - 7:00 pm |
| Sunday | 10:00 am - 6:00 pm |
Testimonials
FACEBOOK
December 10, 2017
FACEBOOK
December 10, 2017
FACEBOOK
December 1, 2017
GOOGLE
November 22, 2017
EXCELLENT SERVICE
CARS
November 15, 2017
FACEBOOK
November 11, 2017
GOOGLE
November 7, 2017
FACEBOOK
November 6, 2017
FACEBOOK
November 2, 2017
CARGURUS
October 29, 2017
FACEBOOK
October 29, 2017
FACEBOOK
October 13, 2017
FACEBOOK
October 12, 2017
GOOGLE
October 11, 2017
PHIL AND MANNY!
CARS
October 10, 2017
FACEBOOK
October 6, 2017
GOOGLE
October 3, 2017
FACEBOOK
October 2, 2017
FACEBOOK
September 21, 2017
CARGURUS
September 11, 2017
Read More