Buy Here, Pay Here in Fresno, CA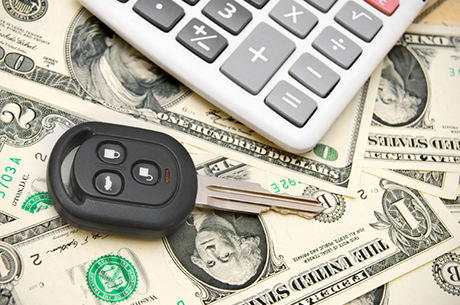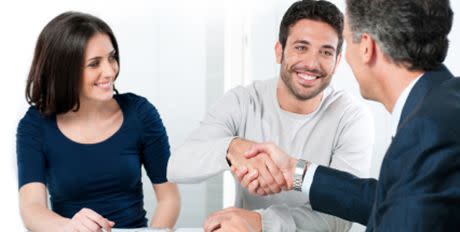 If you are in a tight financial situation and are in need of a used vehicle, have no fear, your local used car dealership, Auto Depot, has your back! Our unique buy here, pay here program makes it easy for you to purchase a vehicle even if you have poor, or no credit at all. To learn more about this program, continue reading. We are here to serve you in every way we can, so you can ride the car of your dreams!
To begin, let's go into a bit of detail about what buy here, pay here (BHPH) means. BHPH is catered towards those who have poor credit or not credit at all. Simply put, BHPH means that our dealership is specifically going to loan you the money without going through traditional channels, like a bank. Basically, what you will be doing is making weekly or biweekly payments to our dealership. We are here to help when you are in need of a quality used vehicle, but are going through some hard times. To get the process started, all you have to do is come to our dealership, and bring in materials like your driver's license, financial information, and proof of automobile insurance. Then you can speak with one of our knowledgeable financial representatives about your current situation and they will work with you to figure out the best plan of action!
To get an idea of the used vehicles that we sell, you can browse our website. All you have to do is navigate to the Our Inventory tab and move your cursor to the All Used Vehicles section. This will lead you to all the used vehicles that are currently on our lot. On the left side of the screen, you can modify your search depending on specifics like the make, model, and year of the vehicle you have in mind. One very important section that you will find is the Price tab, so you can easily find a cheap but quality car. We promise that all of the vehicles that we sell are in tiptop condition, and each boast a CARFAX® Vehicle History Report™ to prove it. You can even utilize the Payment Calculator on our website to find out an estimate of your purchasing power, no matter how low that number may be.
Stop fretting about not being able to afford a used car thanks to the option to buy here, pay here in Fresno, CA. You can always count on your local, used car dealership, Auto Depot, to be there when you need us most. We will do everything we can to get you the used car you want and need. To get more information about BHPH, you can give us a ring at 877-702-2255, or you can stop by in-store and speak with an expert financial representative. We are looking forward to working with you!
Testimonials
YELP
6-5-2020
GOOGLE
6-4-2020
GOOGLE
6-4-2020
GOOGLE
6-3-2020
GOOGLE
5-25-2020
GOOGLE
5-24-2020
YELP
5-24-2020
GOOGLE
5-6-2020
YELP
4-28-2020
GOOGLE
4-17-2020
GOOGLE
4-16-2020
GOOGLE
3-20-2020
GOOGLE
3-14-2020
GOOGLE
3-11-2020
GOOGLE
3-9-2020
GOOGLE
2-29-2020
YAHOO
2-29-2020
YELP
2-29-2020
GOOGLE
2-27-2020
GOOGLE
2-27-2020
GOOGLE
2-26-2020
GOOGLE
2-26-2020
GOOGLE
2-22-2020
GOOGLE
2-9-2020
GOOGLE
2-7-2020
GOOGLE
2-5-2020
GOOGLE
2-1-2020
GOOGLE
1-27-2020
YELP
1-27-2020
GOOGLE
1-26-2020
GOOGLE
1-24-2020
GOOGLE
1-15-2020
GOOGLE
1-13-2020
GOOGLE
1-10-2020
GOOGLE
1-10-2020
GOOGLE
1-9-2020
GOOGLE
1-9-2020
GOOGLE
1-8-2020
GOOGLE
1-8-2020
GOOGLE
12-31-2019
GOOGLE
12-31-2019
GOOGLE
12-30-2019
Read More