Buy Here, Pay Here near Merced, CA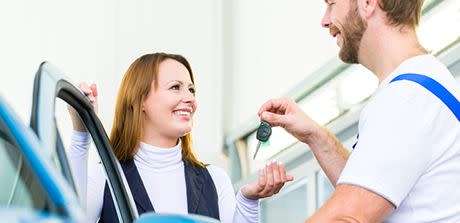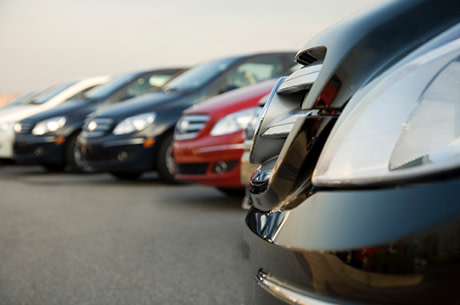 Purchasing a vehicle can put a huge dent in your bank account, especially for those of us that are going through some tough financial times. Fortunately, your local, used car dealership, Auto Depot, is here to the rescue with its unique buy here, pay here program. Whether you have no credit or bad credit, we will help you afford a used vehicle to get you where you need to be. Visit us as soon as today!
Now we know you must be thinking, what does buy here, pay here (BHPH) mean? Well, we'll tell you! Essentially, BHPH means that, instead of going through channels like the bank, you will be going through us to get a loan for a used vehicle. BHBH is catered to those who exhibit poor credit, or no credit at all. This program allows you to pay the dealership for the loan either weekly or biweekly, so you don't have to worry about having all the money at once. If you believe that you are one of those individuals who needs a helping hand to afford a used vehicle, come down to Auto Depot to speak with one of our knowledgeable financial advisors. We can sit down with you to talk more about BHPH.
In the meantime, you can utilize our website to browse our current used vehicles. Simply move your cursor to the Our Inventory tab and click on the All Used Vehicles category. You will be led to a page that displays all of our available used vehicles. On the left side of the screen, you can adjust your search based on specifics like Model, Make, Year, and, most importantly Price. Once you find the vehicle that is perfect for you, navigate to the Guaranteed Finance tab. When you choose this, you will find helpful financial tools such as, the Payment Calculator, which will give you a rough estimate of your purchasing power. This can give you an idea of if BHPH is what you need to buy your next used vehicle!
If this intrigues you, visit your local, used car dealership, Auto Depot, to learn more about buy here, pay here near Merced, CA. Our staff is excited about this program, as well as helping you in every way that we can, so that you can drive off of our lot in an affordable used vehicle! If you have any questions, you can give us a ring at 877-702-2255. We look forward to making your acquaintance!
Testimonials
GOOGLE
7-4-2020
GOOGLE
6-27-2020
GOOGLE
6-18-2020
YELP
6-5-2020
GOOGLE
6-4-2020
GOOGLE
6-4-2020
GOOGLE
6-3-2020
GOOGLE
5-25-2020
GOOGLE
5-24-2020
YELP
5-24-2020
GOOGLE
5-6-2020
YELP
4-28-2020
GOOGLE
4-17-2020
GOOGLE
4-16-2020
GOOGLE
3-20-2020
GOOGLE
3-14-2020
GOOGLE
3-11-2020
GOOGLE
3-9-2020
GOOGLE
2-29-2020
YAHOO
2-29-2020
YELP
2-29-2020
GOOGLE
2-27-2020
GOOGLE
2-27-2020
GOOGLE
2-26-2020
GOOGLE
2-26-2020
GOOGLE
2-22-2020
GOOGLE
2-9-2020
GOOGLE
2-7-2020
GOOGLE
2-5-2020
GOOGLE
2-1-2020
GOOGLE
1-27-2020
YELP
1-27-2020
GOOGLE
1-26-2020
GOOGLE
1-24-2020
GOOGLE
1-15-2020
GOOGLE
1-13-2020
GOOGLE
1-10-2020
GOOGLE
1-10-2020
GOOGLE
1-9-2020
GOOGLE
1-9-2020
GOOGLE
1-8-2020
GOOGLE
1-8-2020
Read More