Guaranteed Auto Financing Bakersfield, CA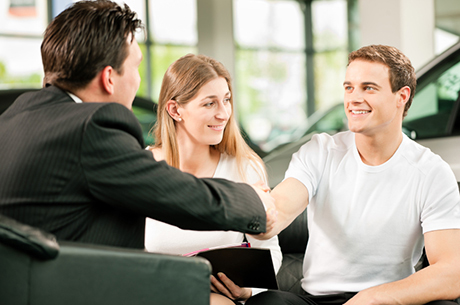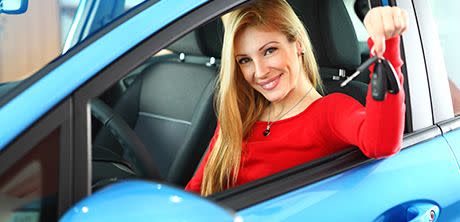 No matter if the vehicle you purchase is new or used, it is no secret that buying a vehicle can get expensive. It is a rarity that an individual will be able to buy a vehicle in full at the time of the purchase. If you are in the market for a quality used vehicle, but worried about the affordability, you need look no further than your local used car dealership, Auto Depot! We offer guaranteed auto financing, so you can easily get into the car you have been wishing for.
To begin, it is essential to know a little bit about the auto financing procedures we go through here at our dealership. Once you decide on a vehicle you are interested in, you will sit down with one of our knowledgeable financial representatives. Some of the main factors we will look into are the loan amount, APR, and loan term. We are always offering great incentives to make the car-buying process stress-free. Our staff will make sure to find the best plan that works for you! To prepare you for your visit, you can even utilize the Payment Calculator right on our website. This tool gives you a rough estimate of your purchasing power and the possible monthly payments that you may have.
We make it simple, here at Auto Depot, by giving you the power to utilize our website to get a head start on the financing process. If you navigate your cursor over to the Guaranteed Finance tab and go to the Finance Application section, you can begin the procedure by filling out the necessary information. This application will only take a few minutes, and asks for details like your name, phone number, and address. Another nifty tool is the Virtual Credit Consultant. This tool allows you to get pre-approved without giving information like your date of birth and social security number. This means that this process has no effect on your credit score!
With the abundance of used cars available for purchase and guaranteed auto financing near Bakersfield, CA, it is a no brainer that a visit to your local used car dealership, Auto Depot, is vital! Our financial representatives take pride in finding a quality car loan that works for you. If you have any questions, you can always give us a call at 877-702-2255. We are looking forward to doing business with you!
Testimonials
YELP
6-5-2020
GOOGLE
6-4-2020
GOOGLE
6-4-2020
GOOGLE
6-3-2020
GOOGLE
5-25-2020
GOOGLE
5-24-2020
YELP
5-24-2020
GOOGLE
5-6-2020
YELP
4-28-2020
GOOGLE
4-17-2020
GOOGLE
4-16-2020
GOOGLE
3-20-2020
GOOGLE
3-14-2020
GOOGLE
3-11-2020
GOOGLE
3-9-2020
GOOGLE
2-29-2020
YAHOO
2-29-2020
YELP
2-29-2020
GOOGLE
2-27-2020
GOOGLE
2-27-2020
GOOGLE
2-26-2020
GOOGLE
2-26-2020
GOOGLE
2-22-2020
GOOGLE
2-9-2020
GOOGLE
2-7-2020
GOOGLE
2-5-2020
GOOGLE
2-1-2020
GOOGLE
1-27-2020
YELP
1-27-2020
GOOGLE
1-26-2020
GOOGLE
1-24-2020
GOOGLE
1-15-2020
GOOGLE
1-13-2020
GOOGLE
1-10-2020
GOOGLE
1-10-2020
GOOGLE
1-9-2020
GOOGLE
1-9-2020
GOOGLE
1-8-2020
GOOGLE
1-8-2020
GOOGLE
12-31-2019
GOOGLE
12-31-2019
GOOGLE
12-30-2019
Read More