Guaranteed Car Loans in Fresno, CA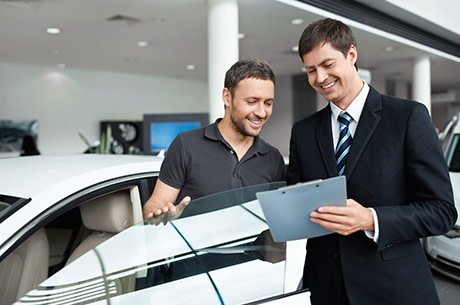 Purchasing a vehicle can put a bit of a damper on your wallet. Well, with the guaranteed car loans that your local used car dealership, Auto Depot, offers, you can rest assured that this process will cater to your current financial situation. Even if you don't have the money right now for a used car, our financial representatives will work with you to set up the ideal financial plan with the car loan that you are in need of.
It is a rarity for an individual to have the ability to purchase a vehicle upfront. This is why at our dealership we offer guaranteed car loans. Once you find the perfect used vehicle you are interested in purchasing on our lot or on our website, you can speak with a financial representative to discuss a plan of action. With an array of used car inventory, it is easy to find the ideal vehicle! You can start by browsing our inventory right here on the website – just navigate to the Our Inventory tab and click on the All Used Inventory section. Once you get to this page you can use the left side of the page to specify what type of vehicle you are looking for. Our knowledgeable staff are here to help, and will do everything they can to get you in the car of your dreams.
To even save some time when you stop by in-store, you can utilize the Finance Application, available on our website. This process is made easy since all you need is some basic information such as your name, phone number, address, and employment information. Once you hit submit, a financial representative will contact you as soon as possible, go over the next necessary steps, and figure out what car loan best suits your needs. With convenient tools like the Payment Calculator, right here on our website, you can figure out an estimate of your purchasing power, as well as possible monthly payments you may have to make on the loan.
It is our number one priority here at Auto Depot to get you behind the wheel of the vehicle you have been wishing for! Come down at your earliest convenience to find the used car that you deserve and learn about our guaranteed car loans in Fresno, CA. Don't hesitate to give us a call at 877-702-2255 if you have any questions regarding what we offer through our finance department. Our staff can't wait to do business with you!
Testimonials
GOOGLE
7-4-2020
GOOGLE
6-27-2020
GOOGLE
6-18-2020
YELP
6-5-2020
GOOGLE
6-4-2020
GOOGLE
6-4-2020
GOOGLE
6-3-2020
GOOGLE
5-25-2020
GOOGLE
5-24-2020
YELP
5-24-2020
GOOGLE
5-6-2020
YELP
4-28-2020
GOOGLE
4-17-2020
GOOGLE
4-16-2020
GOOGLE
3-20-2020
GOOGLE
3-14-2020
GOOGLE
3-11-2020
GOOGLE
3-9-2020
GOOGLE
2-29-2020
YAHOO
2-29-2020
YELP
2-29-2020
GOOGLE
2-27-2020
GOOGLE
2-27-2020
GOOGLE
2-26-2020
GOOGLE
2-26-2020
GOOGLE
2-22-2020
GOOGLE
2-9-2020
GOOGLE
2-7-2020
GOOGLE
2-5-2020
GOOGLE
2-1-2020
GOOGLE
1-27-2020
YELP
1-27-2020
GOOGLE
1-26-2020
GOOGLE
1-24-2020
GOOGLE
1-15-2020
GOOGLE
1-13-2020
GOOGLE
1-10-2020
GOOGLE
1-10-2020
GOOGLE
1-9-2020
GOOGLE
1-9-2020
GOOGLE
1-8-2020
GOOGLE
1-8-2020
Read More