Highest Rated Used Dealer near Bakersfield, CA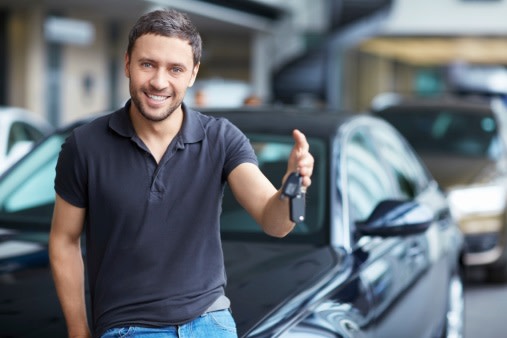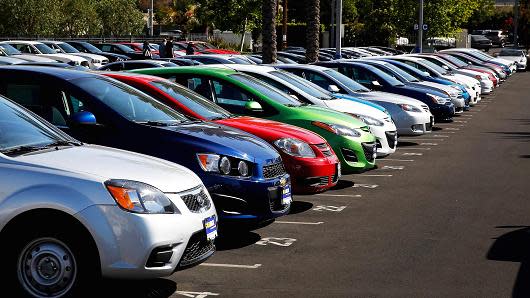 Sales Hours
559-266-7700
| | |
| --- | --- |
| Monday | 9:00 am - 8:00 pm |
| Tuesday | 9:00 am - 8:00 pm |
| Wednesday | 9:00 am - 8:00 pm |
| Thursday | 9:00 am - 8:00 pm |
| Friday | 9:00 am - 8:00 pm |
| Saturday | 9:00 am - 8:00 pm |
| Sunday | 10:00 am - 6:00 pm |
If you're looking for pre-owned vehicles that have all been thoroughly inspected, then head down to Auto Depot and see what we have in store for you. With an inventory of a wide variety, you're bound to find the car you've had your eyes on. Drop by or contact us at 877-702-2255 to speak to one of our friendly staff members today!
Whether you're a first-time buyer or have had your hands on a vehicle or two, we're here to help you find a pre-owned car that fits all your needs. If this is your first experience buying a car, don't worry! With our First Time Buying Program, which you can find on our website in the center of our Home page color-coded in green, you simply fill out the form and we'll contact you promptly. However, if you're a pro, use the Value Trade-In option, which you can access by going to the Value Trade-In tab. Just fill out the vehicle information and you can find out what the value of your car is as soon as today You can also upload photos and videos here to help with the appraisal portion. After that, you'll know your trade-in worth and be good to go! Also, you can be sure you're getting a car you can trust since all of our used cars come with a CARFAX® Vehicle History Report™, proving that vehicle passed all the necessary inspections and that you can use this car to cruise down any highway.
Find your perfect ride without ever having to step foot outside of your home. Direct your cursor to the top of our site and click on Our Inventory to get started. Here you'll be able to see all the used vehicles we offer. If you're on a tight budget, we've got you covered. Once you're on the Our Inventory page, scroll to the left, and click on Used Vehicles Under $10,000. Feel free to modify your search by type, make, model, and year. Here you can see the specifics. Simply click on the image and this will lead you to the mileage, engine, time, transmission, and other details. While you're here, be sure to schedule a test drive to check out the car's performance. You can also utilize the payment calculator option to see what you'll be paying that day as well as what your monthly payments will be.
Should you want to hear all the details of the buying process in person, stop by and visit our Finance Department. They are sure to accommodate all your needs so you leave here with a smile. We can help you through the pre-approval steps and secure you with an affordable monthly payment plan that works well with your budget. You even have the option of doing this step yourself on our website before you pay us a visit. Just click on the Guaranteed Finance tab followed by Get Pre-Approved and follow the simple three-step process. It's really that easy!
Once you're ready, swing by Auto Depot see the highest rated used dealer near Bakersfield, CA, and check out the Toyota, BMW, or Subaru models we offer. We are open seven days a week, with morning and evening hours, and can't wait to meet you!
Testimonials
GOOGLE
7-4-2020
GOOGLE
6-27-2020
GOOGLE
6-18-2020
YELP
6-5-2020
GOOGLE
6-4-2020
GOOGLE
6-4-2020
GOOGLE
6-3-2020
GOOGLE
5-25-2020
GOOGLE
5-24-2020
YELP
5-24-2020
GOOGLE
5-6-2020
YELP
4-28-2020
GOOGLE
4-17-2020
GOOGLE
4-16-2020
GOOGLE
3-20-2020
GOOGLE
3-14-2020
GOOGLE
3-11-2020
GOOGLE
3-9-2020
GOOGLE
2-29-2020
YAHOO
2-29-2020
YELP
2-29-2020
GOOGLE
2-27-2020
GOOGLE
2-27-2020
GOOGLE
2-26-2020
GOOGLE
2-26-2020
GOOGLE
2-22-2020
GOOGLE
2-9-2020
GOOGLE
2-7-2020
GOOGLE
2-5-2020
GOOGLE
2-1-2020
GOOGLE
1-27-2020
YELP
1-27-2020
GOOGLE
1-26-2020
GOOGLE
1-24-2020
GOOGLE
1-15-2020
GOOGLE
1-13-2020
GOOGLE
1-10-2020
GOOGLE
1-10-2020
GOOGLE
1-9-2020
GOOGLE
1-9-2020
GOOGLE
1-8-2020
GOOGLE
1-8-2020
Read More