No Credit Car Loans in Fresno, CA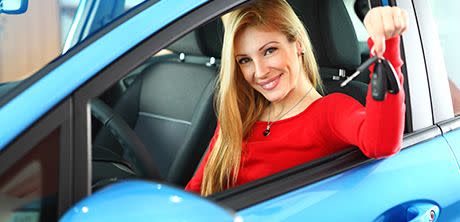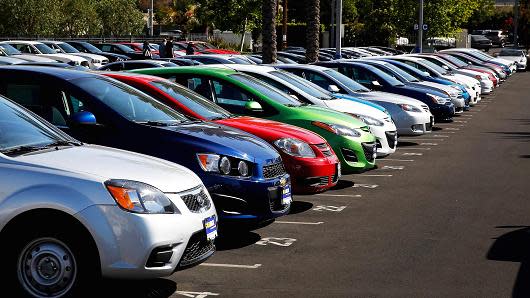 Sales Hours
559-266-7700
| | |
| --- | --- |
| Monday | 9:00 am - 8:00 pm |
| Tuesday | 9:00 am - 8:00 pm |
| Wednesday | 9:00 am - 8:00 pm |
| Thursday | 9:00 am - 8:00 pm |
| Friday | 9:00 am - 8:00 pm |
| Saturday | 9:00 am - 8:00 pm |
| Sunday | 10:00 am - 6:00 pm |
We at Auto Depot know purchasing a vehicle is special, however, we know it may be tough if you don't have any credit due to things that happened in the past. Not to worry though, our expert staff will work with you on finding a loan that works so you can get your hands on the car you've been yearning for. Don't waste another second and head on over to our dealership or contact us at 877-702-2255 so we can get this process started today!
Before we get into the financing portion, let us tell you about the inventory that we offer. You can even find our inventory prior to coming into our dealership by checking out our website. At the top of the page, navigate to Our Inventory, and here you'll find links to all our used vehicles and the makes that we offer. Click on Used Vehicles on the left and then refine your search by type, make, model, and year to find the car you've had your heart set on. While on this screen, you can also schedule a test drive for that specific vehicle if you're curious about its performance or request more information about the model and we'll contact you.
If you're struggling with no credit due to debt or another reason, take advantage of our special First Time Buyers Program. The information for this program can be found in the center of the home page. Once you're on the home page, find a green icon that says 1st Time Buying Program, fill out the simple form, and let us take care of the rest. This program will help you find that car you want and you won't have to worry about putting a huge down payment.
Once you've found that perfect pre-owned vehicle, come on down and take it for a spin. Our Finance Department will also work closely with you to help you get connected to one of our numerous banking connections. We'll assist you with getting pre-approved through a lender and even help you find a monthly payment plan that works with you and your budget. However, if you want to start this process on your own before visiting us, feel free to do so by clicking on Guaranteed Finance and then scroll to the left and click on Get Pre-Approved. Once you're here, fill out your information and follow the simple steps. It's that easy!
When you've found the car that's making you smile, stop in to Auto Depot and take advantage of our no credit loans in Fresno, CA. We are open seven days a week, with morning and evening hours. We can't wait to do business with you!
Testimonials
YELP
6-5-2020
GOOGLE
6-4-2020
GOOGLE
6-4-2020
GOOGLE
6-3-2020
GOOGLE
5-25-2020
GOOGLE
5-24-2020
YELP
5-24-2020
GOOGLE
5-6-2020
YELP
4-28-2020
GOOGLE
4-17-2020
GOOGLE
4-16-2020
GOOGLE
3-20-2020
GOOGLE
3-14-2020
GOOGLE
3-11-2020
GOOGLE
3-9-2020
GOOGLE
2-29-2020
YAHOO
2-29-2020
YELP
2-29-2020
GOOGLE
2-27-2020
GOOGLE
2-27-2020
GOOGLE
2-26-2020
GOOGLE
2-26-2020
GOOGLE
2-22-2020
GOOGLE
2-9-2020
GOOGLE
2-7-2020
GOOGLE
2-5-2020
GOOGLE
2-1-2020
GOOGLE
1-27-2020
YELP
1-27-2020
GOOGLE
1-26-2020
GOOGLE
1-24-2020
GOOGLE
1-15-2020
GOOGLE
1-13-2020
GOOGLE
1-10-2020
GOOGLE
1-10-2020
GOOGLE
1-9-2020
GOOGLE
1-9-2020
GOOGLE
1-8-2020
GOOGLE
1-8-2020
GOOGLE
12-31-2019
GOOGLE
12-31-2019
GOOGLE
12-30-2019
Read More