No Credit Car Loans near Merced, CA
If you're in the market for a new-to-you vehicle but have no credit, you can count on Auto Depot to provide you with financial assistance. Our expert staff is waiting to help you find the loan that you need so visit us today!
Our inventory includes a massive number of vehicles from Chevrolet, to GMC, to BMW, so you're sure to find the one that you want. You can either stop by to see us or you can start the process in the comfort of your own home. Simply go to Our Inventory at the top of our website and view all the models we currently have in stock. If you're curious if we have any pre-owned vehicles on special, you can find them here. When you've found one that you want to get your hands on, click on the picture to see its details in depth. Here you'll find the mileage, trim, engine, transmission, and more, so you know what you'll be getting if you choose to purchase it. Also, feel free to schedule a test drive as soon as today to see how this vehicle performs to make sure you're getting exactly what you want.
While you're browsing our site, take advantage of our First Time Car Buyers Program. You can find the application on our home page. Fill out the form with the information needed, such as your name, address, email, and one of our expert sales members will then contact you to go from there. The great thing about this program is if you have no credit, we'll still find a vehicle that works well for you so that you don't have to stretch your wallet when it comes to the down payment. Not only that, but take advantage of our Value Trade-In option. You can find this tab at the top of our site and just fill out the form, add some images and videos if you'd like, submit, and you'll find out what your current car is worth in no time.
Our Finance Department can also work with you to answer all your questions and explain the details to you in person. We'll get you started with the pre-approval process today and find a lender for you through our various banking connections. We'll also work with you to find an affordable monthly financing plan. This way, you've found your perfect fit while making payments over time.
Come down to Auto Depot and search for the car that meets all your standards and see all our no credit car loans near Merced, CA. We are located at 1811 E. Divisadero St., in Fresno, CA, and open seven days a week. Stop in and see us whenever works for you!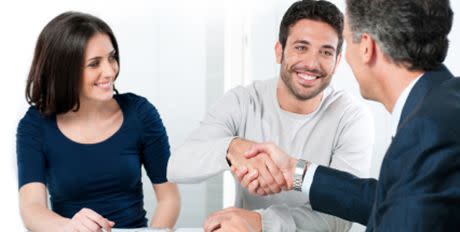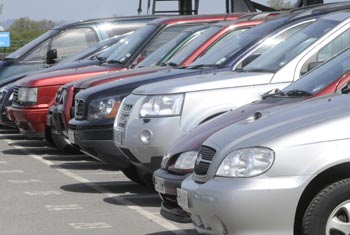 Sales Hours
559-266-7700
| | |
| --- | --- |
| Monday | 9:00 am - 8:00 pm |
| Tuesday | 9:00 am - 8:00 pm |
| Wednesday | 9:00 am - 8:00 pm |
| Thursday | 9:00 am - 8:00 pm |
| Friday | 9:00 am - 8:00 pm |
| Saturday | 9:00 am - 8:00 pm |
| Sunday | 10:00 am - 6:00 pm |
Testimonials
YELP
6-5-2020
GOOGLE
6-4-2020
GOOGLE
6-4-2020
GOOGLE
6-3-2020
GOOGLE
5-25-2020
GOOGLE
5-24-2020
YELP
5-24-2020
GOOGLE
5-6-2020
YELP
4-28-2020
GOOGLE
4-17-2020
GOOGLE
4-16-2020
GOOGLE
3-20-2020
GOOGLE
3-14-2020
GOOGLE
3-11-2020
GOOGLE
3-9-2020
GOOGLE
2-29-2020
YAHOO
2-29-2020
YELP
2-29-2020
GOOGLE
2-27-2020
GOOGLE
2-27-2020
GOOGLE
2-26-2020
GOOGLE
2-26-2020
GOOGLE
2-22-2020
GOOGLE
2-9-2020
GOOGLE
2-7-2020
GOOGLE
2-5-2020
GOOGLE
2-1-2020
GOOGLE
1-27-2020
YELP
1-27-2020
GOOGLE
1-26-2020
GOOGLE
1-24-2020
GOOGLE
1-15-2020
GOOGLE
1-13-2020
GOOGLE
1-10-2020
GOOGLE
1-10-2020
GOOGLE
1-9-2020
GOOGLE
1-9-2020
GOOGLE
1-8-2020
GOOGLE
1-8-2020
GOOGLE
12-31-2019
GOOGLE
12-31-2019
GOOGLE
12-30-2019
Read More