Used Car Dealer near Sanger, CA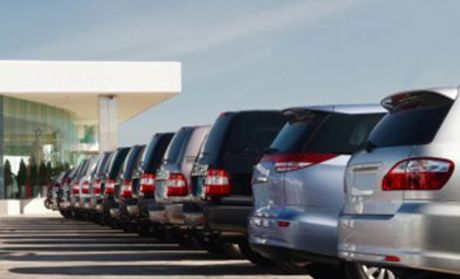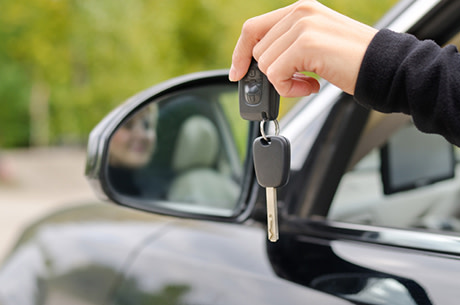 Is the used car-buying process getting you down? If this is the case, it's time to draw your attention to your local used car dealership, Auto Depot. We here at Auto Depot have an array of used cars, so that it is simple to find the ideal vehicle for you and your family! No matter your price range, we guarantee that we have a quality used vehicle for you. Stop by as soon as today!
Once you visit us here at Auto Depot, it will become clear that we have everything that you are looking for. With a wide range of makes and models to choose from, like Ford, Chevrolet, Toyota, Honda, and so much more, you will surely drive off of our lot with an immaculate used vehicle. If you are curious about what vehicles we have in stock, you can even browse right here on our website. It's simple! Just move your cursor over to the Our Inventory tab, and go to the All Used Vehicles section. This will lead you to a brand new page that showcases all of our cars. You'll notice on the left side of the screen that you can modify your search based on the Make, Model, Year, Price, and much more to easily find your dream car. It is important to keep in mind that all of the vehicles we sell include a CARFAX® Vehicle History Report™. We pride ourselves on the top-quality vehicles that we sell!
If you are worried about the price of your vehicle, you can rest assured that our Finance Department will work hard so that you can afford the used car of your dreams. You can even utilize the tools right here on our website to get a rough idea of your purchasing power. If you navigate your cursor over to the Guaranteed Finance tab, you will find all of these features. The Payment Calculator gives you the ability to figure out your possible monthly payments and purchasing power based on the vehicle you are interested in. To take it one step further, you can fill out a Finance Application that asks for information such as, your name, phone number, address, and employment information. This application will only take a few minutes of your time! Once you submit the form, a financial representative will contact you to go over the next necessary steps to complete the process.
At your earliest convenience, stop by your local used car dealer near Sanger, CA. We are here to help in every way we can to find the perfect used vehicle that suits your budget and lifestyle! If you have any inquires, feel free to give us a ring at 877-702-2255. We are conveniently located at 1811 East Divisadero Street in Fresno, CA. Stop by today!
Testimonials
YELP
6-5-2020
GOOGLE
6-4-2020
GOOGLE
6-4-2020
GOOGLE
6-3-2020
GOOGLE
5-25-2020
GOOGLE
5-24-2020
YELP
5-24-2020
GOOGLE
5-6-2020
YELP
4-28-2020
GOOGLE
4-17-2020
GOOGLE
4-16-2020
GOOGLE
3-20-2020
GOOGLE
3-14-2020
GOOGLE
3-11-2020
GOOGLE
3-9-2020
GOOGLE
2-29-2020
YAHOO
2-29-2020
YELP
2-29-2020
GOOGLE
2-27-2020
GOOGLE
2-27-2020
GOOGLE
2-26-2020
GOOGLE
2-26-2020
GOOGLE
2-22-2020
GOOGLE
2-9-2020
GOOGLE
2-7-2020
GOOGLE
2-5-2020
GOOGLE
2-1-2020
GOOGLE
1-27-2020
YELP
1-27-2020
GOOGLE
1-26-2020
GOOGLE
1-24-2020
GOOGLE
1-15-2020
GOOGLE
1-13-2020
GOOGLE
1-10-2020
GOOGLE
1-10-2020
GOOGLE
1-9-2020
GOOGLE
1-9-2020
GOOGLE
1-8-2020
GOOGLE
1-8-2020
GOOGLE
12-31-2019
GOOGLE
12-31-2019
GOOGLE
12-30-2019
Read More